Triangle Community Foundation is building a stronger Triangle for all. By working with dedicated donors and strong nonprofits, we are able to guide gifts in a strategic way to fill in gaps, reduce inequities, and solve the region's most pressing challenges.
We work tirelessly in the Triangle region of North Carolina to help build a more vibrant community for everyone. By taking a broad view, we are uniquely positioned to identify gaps, support the most important needs, and shape a brighter future for generations to come.
Won't you join us?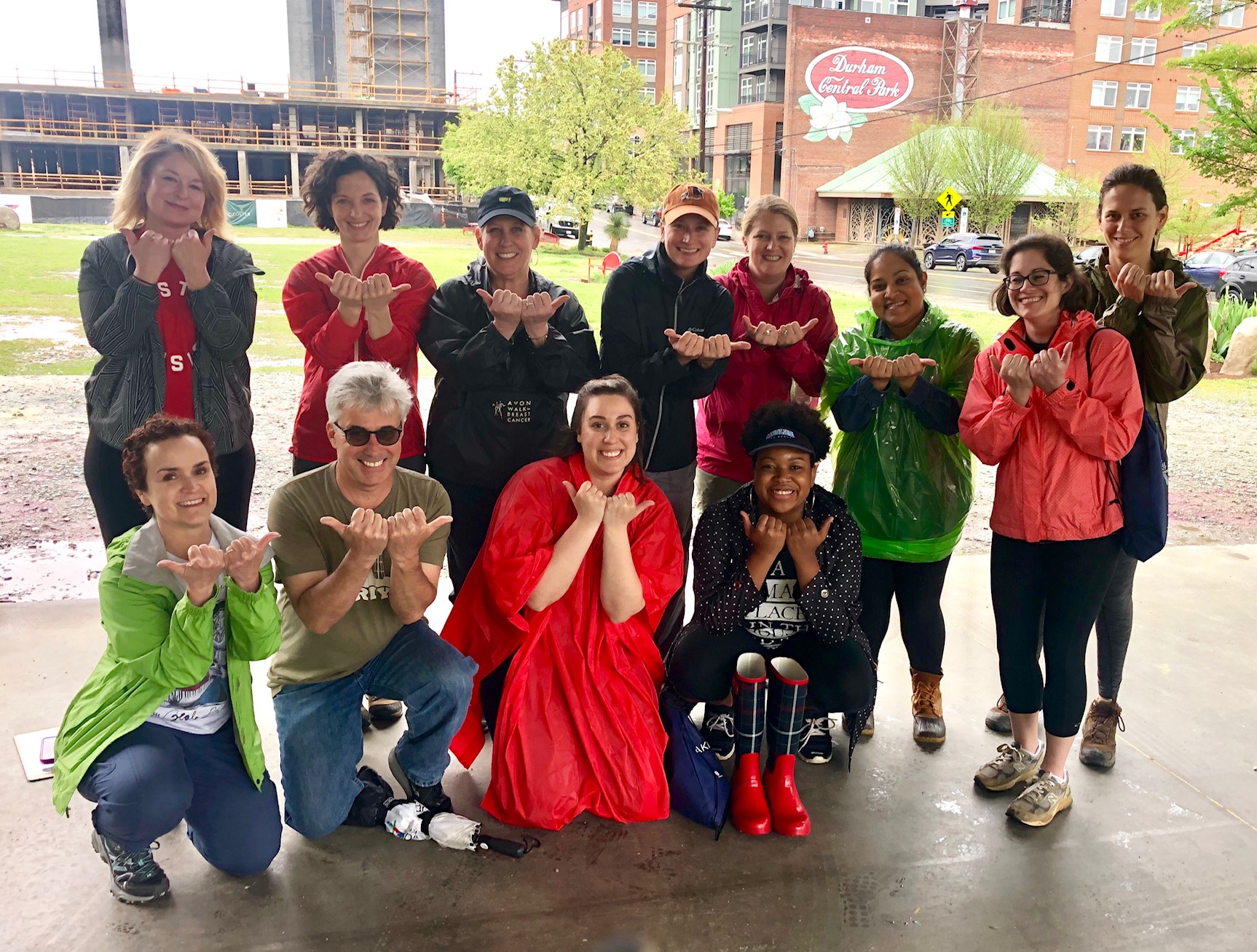 We live here, too! Staff volunteer each year for the Earth Day Challenge because we care about our community as much as you do.
In the fall of 2017, our Board of Directors approved a five-year strategic roadmap for the Foundation. Standing on the shoulders of those who built this organization, we recognize that there is an urgency for more – a stronger commitment to digging deeper and working with donors, nonprofits, and the community to make our region great, and we can't afford to ignore this urgency. Our community needs us, and we are here to answer the call. We honor our legacy, and the forward-thinking leaders who brought us to this place, and we will take it with us into the future, of our organization, and of the Triangle.
Our Vision
A vibrant Triangle that works together to ensure everyone thrives.
Our Mission
We inspire and mobilize giving, leadership, and action.