2023 marks 40 years of service to the Triangle community for the Foundation. We have come a long way since that initial gift of $1,000 from Dr. George Hitchings, and we are delighted to celebrate this milestone with a story to mark each year of our existence. We hope you will follow along with us as we profile our donors, nonprofit partners, staff, Board members, and more.
This is Triangle Community Foundation
Dr. George Hitchings | Our Founder
Dr. George Hitchings started Triangle Community Foundation in 1983 with a donation of $1,000 and a vision "for a community that came together, set aside differences, and gave back to those in need." Learn more about his life and Nobel Prize winning scientific achievements here.
Durham Success Summit | Grantee
Durham Success Summit was founded to fill a gap in career preparation, mentorship, and leadership development services for young Black men ages 16-24. Learn about how Derek Rhodes and his team are making a difference with innovative programming here.
Erandi Villa | Scholarship Recipient
College was never in the cards for Erandi until she had a teacher who believed in her and who showed her that a scholarship could help make her dream possible. Read about Erandi's amazing story here.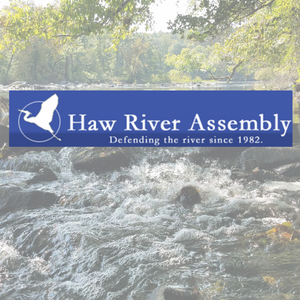 Haw River Assembly | Grantee
For over 40 years, Haw River Assembly has been working to protect the Haw River watershed - 920 miles of streams feeding into the Haw, 110 miles of the river itself, 14,000 acres of Jordan Lake, and all who depend on the river. Learn more about their important work.