Why It Matters
In fall 2019, we listened to many of our nonprofit partners and asked for their feedback for what kind of support for the youth they serve would be helpful. In addition, we sought to create goals that could incorporate our post-secondary scholarships and our Send A Kid To Camp program.
We developed the following goals for our funding in Education & Youth:
Support youth ages 5-24 in developing their leadership capacity and ability to be involved in their community;
Support them completing their current educational track; and
Increase the number of youth able to both access and complete post-secondary education.
We continue to be in awe of the resilience of the students in our community during the COVID-19 pandemic. We're focusing on recovery for our students - and we know youth will be key to helping our communities thrive post-pandemic. To learn more about how our students have been faring, we asked them - through applications, reports, and conversations. We published the results in a newly-released white paper entitled "The Impact of COVID-19 on Scholarship Recipients in the Triangle." You can read it here.
We also have been inspired by the many creative ways nonprofits in our community have worked with students and their families during this uncertain, tumultuous time. We look forward to continuing our role as a partner in this work.
2021 Grantees Announced
Our 2021 Education & Youth grantee partners are 20 local nonprofit organizations who will each receive $25,000 in general operating funds over two years to support their work with youth ages 5-24 in addressing three key COVID-19 related concerns: learning loss, resuming pre-COVID programming, and sustaining adaptations made during COVID.
Meet Our 2021-2022 Scholarship Recipient Advisory Committee
RJ Brown
School: NC State University
Major: Technology, Engineering, and Design Education - Graphic Communications
Career Goals: I love all things tech! My major allows me the opportunity to practically do anything related to graphics, animations, or just about anything in all of the engineering fields.
I decided to serve on this committee to not only represent diversity in the area but to be a voice for students who feel like they do not have support. I hope to gain many connections across the Raleigh area through this committee. With those connections, I hope to be able to bless others by helping my fellow young people find those they find inspirational.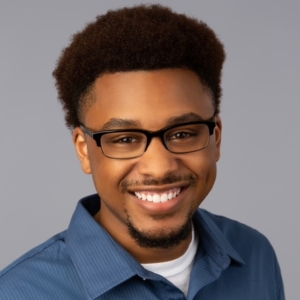 Aiyana Lynch
School: UNC-Pembroke
Major: Nursing, Minors in Health Promotion & American Indian Studies
Career Goals: As an enrolled member of the Haliwa-Saponi Tribe, I have the desire to return to Hollister, NC and work in my tribal community with my people. By working daily in my tribal community using my knowledge obtained in college, I hope to make positive contributions to all those I serve and hope to inspire other Haliwa-Saponi youth to pursue a college education!
I am serving on this committee to represent the Native American population across the state of North Carolina. I look at this opportunity as my chance to be a positive role model to Native students across the state!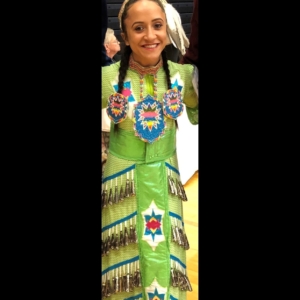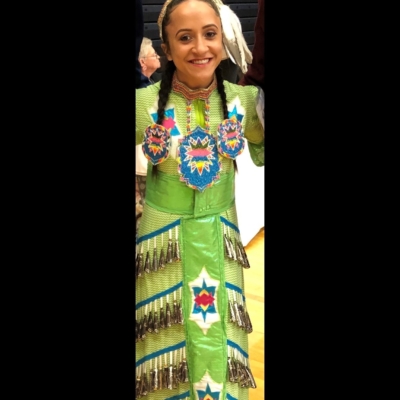 Suwan Na
School: Wake Technical Community College
Major: Business
Career Goals: After graduation, I want to go to medical school to become a pediatric oncologist. I want a career that will help people, especially kids, feel better on the inside and out. I want to inspire them to live life to the fullest. I am exploring my options, but I know I want to help people through science.
I joined this committee because I hope to meet new people as well as get inspiration from other people serving on the committee. I am serving on the committee to help students like me in the future. I want to give them the opportunity to be able to go to school and get a career that they love.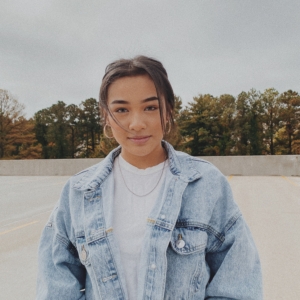 Aline Nyamucho
School: UNC Greensboro
Major: Nursing
Career Goals: I love helping people and I hope to one day employ my understanding and compassion for those experiencing suffering and pain by working as a nurse.
I'm serving on this committee to build a community and find resources. It is also a great opportunity for me to be able to help other students like me by sharing my experience.
The Immense Impact COVID-19 has had on Students
The COVID-19 pandemic has significantly affected students in our region. From concerns over learning loss, food insecurity, and scholarship restrictions to housing and mental health factors, students of all ages have had to make unexpected changes amid an uncertain future. In episode 4 of the What Matters Video Podcast, our guests highlight some of the challenges that students have had to make, and what's still needed to ensure they can all thrive.
Learning During COVID: What's Changed and Where Are We Going?
Foundation host Sarah Battersby welcomes guests Tych Cowdin from Communities in Schools of Chatham County, Ricky Hurtado from LatinxEd, and Adeja Cheek, our current Scholarship Intern to discuss Learning During COVID: What's Changed and Where Are We Going? Click the video above to watch or find this month's episode on our Spotify or Apple Podcast channels.