"We've failed young men long enough and let's not do what's always been done. We want to go deeper."

-Derek Rhodes, Executive Director, Durham Success Summit

Derek Rhodes was born and raised in Durham, and recognized early on that he was fortunate to have had family and mentors that helped him "get a seat at the table." During summers while studying at Duke University, he held internships with the US Department of Justice and the White House, and upon graduation, went on to work at Google and Microsoft. Having achieved what he thought he wanted in his career, he found himself feeling a bit empty, especially as he saw tragedies occurring in the Black community day in and day out. Derek felt an urge to bring about change and action in his own hometown, to pull up more seats to the table for underestimated young Black men.
Durham Success Summit (DSS) was born in 2019 with a one-day leadership conference focused on job-related skills such as resume and cover letter writing and LinkedIn profile development. The event drew 75 attendees, but perhaps more importantly, valuable feedback was collected that revealed the gap in cohort-based programming for young Black men ages 16 to 24. Word began to spread, another more focused event was scheduled, and Durham Success Summit was on its way. To date, the organization has helped over 150 young Black men gain access to business education, mentorship, and professional networking opportunities, resulting in pathways to personal growth and economic mobility.
Due to a lack of access to professional networks, young Black men can sometimes struggle to participate in the workforce. In January 2020, a study revealed that young Black men had the lowest participation rate of all demographics at 57 percent, and far lower than the 81.6 percent participation rate of older Black men. To counteract this reality, Derek and his team of coaches strive to positively shift mindset and self-image, alongside building professional fluency to advocate for oneself in the workplace.
Current DSS High School Outreach Ambassador Joshua is a prime example of the impact the program is having on its participants. Joshua began his journey with DSS as the youngest member of his cohort. He was shy and struggled to see a path for himself, as he felt like he didn't fit in. Through encouragement from his success coaches, he recently delivered the keynote address at a recent gala, something he never would have thought possible at the start of the program. Joshua is currently enrolled in Duke's pre-engineering program, alongside his rigorous early-college program, and will be heading to the University of North Carolina at Chapel Hill after graduation in 2023.
DSS Dives Deeper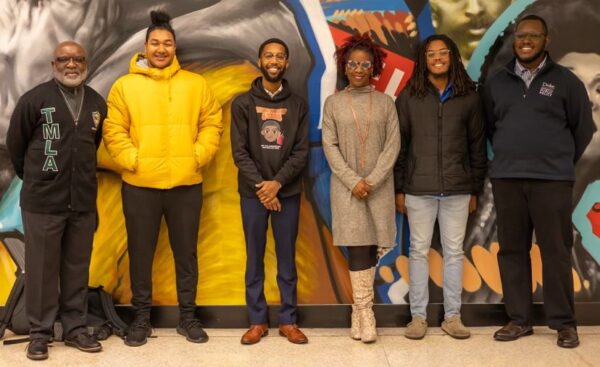 A major priority for Derek when looking towards the future is continuing to deepen the quality of services offered and relationships developed with young people. There is a waitlist of individuals looking to join the program, but Derek doesn't want to sacrifice quality for quantity – he recognizes just how crucial the one-on-one coaching is to the overall success of the program. Instead, he is focused on expanding in more deliberate ways, including through an online network that will make mentorships and recruiting companies more accessible. Additionally, DSS just launched Summit Founders, a six-month program for entrepreneurial Black men ages 16 to 24 aimed at helping them launch successful businesses. Finally, DSS is in the research phase of designing a program geared towards individuals who have been previously justice-involved, as these young men face a unique set of challenges.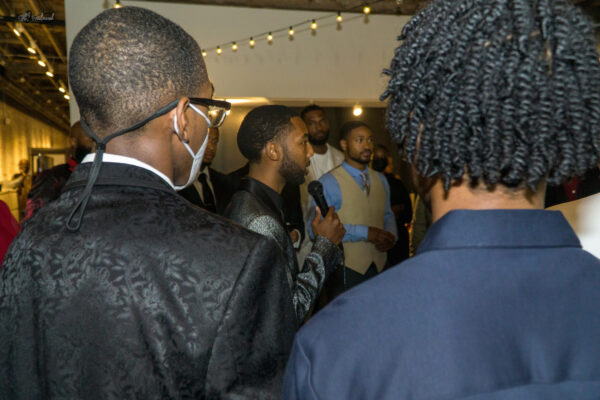 Derek emphasizes that strengthening the entire community is key to supporting young Black men. His hope is that one day DSS will have centers across Durham to ensure young men in the community have easy access to services. "The biggest thing is that this work is difficult, and it's never done," he says. "We appreciate all perspectives and experiences because we really believe that it takes a true cross sector network to move the needle on the outcomes of these young men of color."
Mission: To increase access to catalytic mentorship, workforce preparedness, and professional networking programs for young Black men in Durham, North Carolina. We envision a world in which every young Black man has access to career pathways that lead to personal growth and economic mobility.  
Primary service area (county): Durham 
To learn more about how you can get involved with Durham Success Summit, click the button below.