Coming Soon… $75 Tickets go on sale March 13th
Raleigh Convention Center | Wednesday, May 1, 2019 | Opening Sessions 10 a.m. | Lunch Program 12 Noon
Can you imagine what this region would look like if everyone were thriving? We believe that everyone should be able to thrive, but inequitable barriers and other factors like a growing poverty rate, opportunity gaps in education, and more, stand in the way for many in our community. Even as the Triangle continues to top "best of" lists, not all people are able to grow, move forward, or flourish. How can we work together to tackle the root causes of these issues and make real change for our region? Join us for What Matters: A Thriving Community, as we discuss and explore what's possible from other communities engaged in this meaningful work.
Event Details
Below you will find important information detailing this year's event. Tickets to What Matters are $75 and registration will open on March 13. Tickets include admission to an opening session as well as the luncheon and main stage speakers. Please note that due to the popularity of this annual event, tickets do sell out. This page will be updated regularly with new information.
Speakers | Opening Sessions | Philanthropic Awards | Sponsors | About What Matters

2019 Speakers
Joining us on the main stage to discuss thriving and how community-based efforts can break down barriers and reinvigorate a region are representatives from the Dudley Street Neighborhood Initiative (DSNI). DSNI is a community-led effort in Boston, Mass. – now a nonprofit – with its mission to empower Dudley residents to organize and plan for a vibrant, diverse and high-quality neighborhood in collaboration with community partners. They have programs in K-24 education pipeline and youth development, cultural arts, affordable housing, environment and health, workforce development – and are a great example of what can happen when you work together for change.
Elizabeth "Liz" Miranda is an example of what can become of Boston's young people when they are given the opportunity to rise above their circumstances. As a first-generation Cape Verdean-American and lifelong Roxbury resident, Liz has spent her entire life in the district she now represents. She is a Wellesley College alumna and proud graduate of the John D O'Bryant School of Mathematics and Science in Roxbury. Liz is a true youth champion, community builder, and philanthropist. She has had a long career in both community building and youth development which began as a teen living in the Dudley Street neighborhood through the Nubian Roots Youth Committee, the DSNI Board, Mytown,Inc. and the Orchard Gardens Teen Center. Liz has been a staunch advocate for gun violence prevention, environmental justice, economic empowerment, and for women and girls of color. As an activist, educator, and non-profit executive, Liz has always utilized social innovation to drive community change. Her life-long work has activated and amplified resident and youth power. Along with the title of State Representative of the 5th Suffolk district of Massachusetts, which includes parts of Roxbury and Dorchester, Liz currently serves as Executive Director of the Hawthorne Youth and Community Center and sits on numerous non-profit Boards.
Liz will be joined by several other representatives form the neighborhood who will share their unique perspectives on this work and its impact. Check back for speaker updates.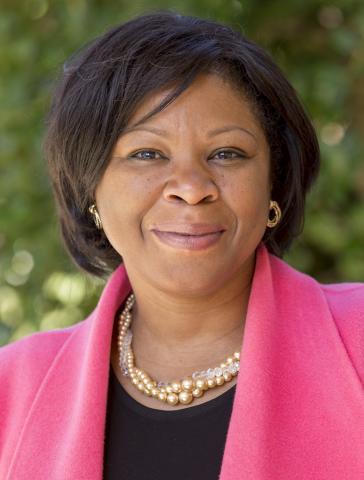 Anita R. Brown-Graham will serve as the moderator for this discussion. Anita rejoined the UNC School of Government in September 2016 to lead the public launch of ncIMPACT—a special initiative that seeks to expand the School's capacity to work with public officials on complex policy issues. Since her arrival, she and her colleagues have devised programs to support communities working on economic mobility, poverty, the expansion of prekindergarten, extending the labor pool, and opioid misuse and abuse. In 2013, the White House named her a Champion of Change for her work at the Institute for Emerging Issues at NC State University, and the Triangle Business Journal named her a 2014 Woman in Business for her policy leadership in the state and a 2017 CEO of the year. Brown-Graham serves on the boards of several organizations, including Triangle Community Foundation. She earned an undergraduate degree from Louisiana State University and a law degree from the University of North Carolina at Chapel Hill.

Opening Sessions
Each year, What Matters offers dynamic opening sessions led by community leaders, funders, and field experts for the a deeper discussion around the day's topic. These sessions are included in the event ticket, but are optional. Sessions are capped for optimal interaction, and do sell out quickly. Below are the four session descriptions for 2019, check back for regular updates regarding session leaders and speakers.
Community-Based Solutions: A Shift in Power and Voice
Our communities are home to residents, assets, and institutions that drive economic and social change. However, we have long focused on the gaps and deficiencies in our neighborhoods, rather than the strengths and rich histories of the community. Now, local nonprofits and governments are harnessing the power of residents to determine and be catalysts for change in their communities. Join us as we learn with local organizations how we can flip negative narratives of communities and tap into the strengths of our neighborhoods to better serve and support residents
Advancing Equity in Education
To be a thriving community everyone must have equitable access to a high-quality education. We know that achievement and opportunity gaps exist and stem from systemic inequities that have existed for generations. Join a discussion formed and facilitated by current students and 2015 NC Teacher of the Year, James Ford, on what these gaps look like and how students, families, system leaders, and our community can contribute to a more equitable education system.
Green Gentrification: Another View of Sustainable Revitalization Projects
In cities across the globe, re-purposing outdated industrial infrastructure into sustainable, "green" infrastructure has helped cities promote environmental conservation, stimulate economic development, and transform communities. But this growth hasn't always been shared equitably. Hear how "green gentrification" has inadvertently perpetuated social injustices in other communities and learn about the innovative approaches to equitable green projects going on in the Triangle.
Supporting a Vibrant and Inclusive Art Scene
Do you feel reflected in the art you see in our community? Diverse art and inclusive cultural spaces are essential to creating thriving communities, but if only a segment of the community is reflected, is it a thriving community for everyone? Challenge yourself to think about ways in which the arts offerings you consume or produce reflect the diversity of our community and learn tangible strategies for making the arts more accessible and equitable.
Philanthropic Awards
Each year during What Matters the Foundation presents two philanthropic awards focused on the game-changing work of deserving community members. The Legacy Award recognizes individuals who have supported our community by providing vital service to the Foundation, while the Catalyst Award recognizes engaged, visionary donors whose dedication has made – or is making – a significant impact in our community. Nominations are made by our staff and board, and a Foundation committee selects the winners each year. Awardees will be announced in the coming weeks. 

Sponsors
Thank you to our presenting sponsor!
 About What Matters
What Matters is the Foundation's annual community luncheon that gathers people from all sectors in our Triangle region to learn about and address key community issues. What Matters attracts more than 600 leaders who are dedicated to making our community great for everyone.  The day begins with dynamic morning workshops topically chosen that relate to the year's theme. These opening sessions are led by community experts and Foundation partners, and provide an opportunity for additional dialogue and education. Each year, Triangle Community Foundation brings engaging keynote speakers to What Matters, to speak about the topic in ways relevant to our community, offer insight on solutions to key challenges, and inspire action going forward. During the luncheon the Foundation presents philanthropic awards focused on the game-changing work of two deserving community members.  Event proceeds support the Foundation's Fund for the Triangle, which provides funding for Our Focus in the arts, community development, environmental conservation, and youth literacy.
For more information about past speakers and topics, please click here.