The region's largest philanthropic gathering brings together forward-thinking community leaders from every sector to celebrate the region's giving, learn about critical issues, and find commonality in our work.
What Matters: The Video Podcast
As our region's needs were amplified by the COVID-19 pandemic, we've seen amazing things happening in our community, from the adaptive work of local nonprofits to increased philanthropic giving from generous donors. With so many inspiring stories, our staff created a limited series of video podcasts highlighting the impact of nonprofits, donors, and community leaders in the Triangle.
Video episodes can be found here, as well as on our YouTube channel or via audio on our Spotify and Apple Podcast channels.
Looking back at 10 years of What Matters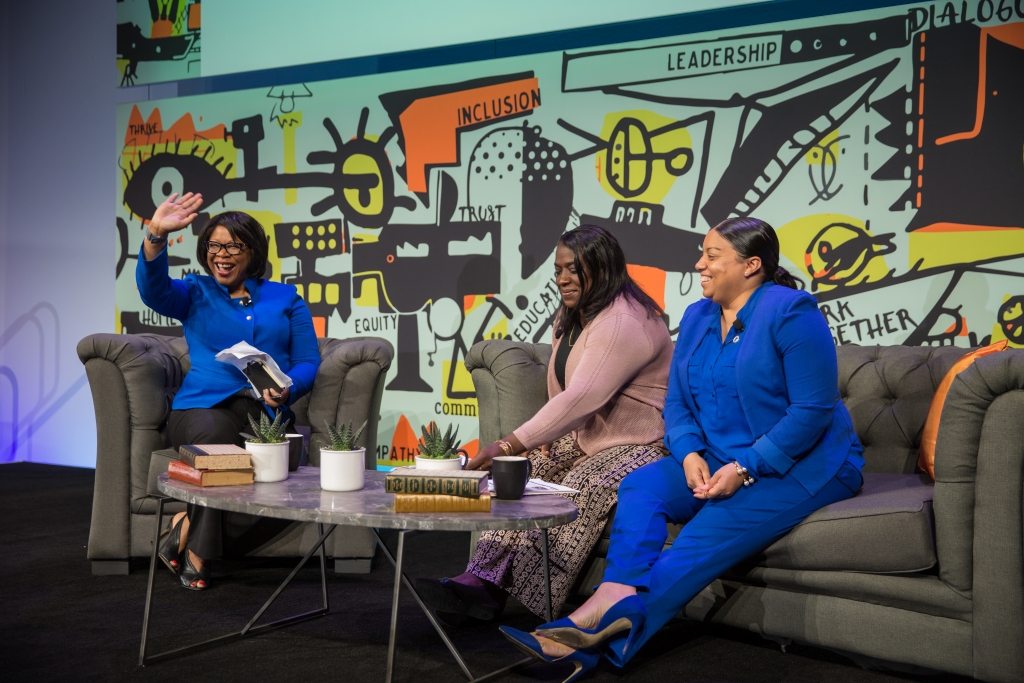 What Matters 2019: A Thriving Community
We gathered with over 500 passionate and inspirational individuals on May 1 for What Matters: A Thriving Community to learn more about what it will take for everyone to thrive, and how we can build the roadmap to get there, together. We honored Jim Stewart and Carol Robbins with philanthropic awards, and heard about how community-based change can make a difference from a panel of guests from Dudley Street Neighborhood Initiative in Boston. We dug deep and learned more from local leaders about inclusive arts, green gentrification, community-based solutions, and equity in education.
What Matters 2018: Women
Nearly 800 (our largest crowd ever!) community leaders joined us for What Matters: Women on Tuesday, April 24, 2018 at the Raleigh Convention Center to learn more about how women continue to be disproportionately affected as it relates to health, housing, employment, and education. We honored Perry Colwell and Chuck ReCorr with two philanthropic awards, watched a powerful video highlighting voices of women in our community, and heard from Dr. Johnnetta B. Cole about how we can work together to ensure all women thrive.
What Matters 2017: Our Kids
Nearly 600 dedicated people joined us for the 2017 What Matters Community Luncheon: Our Kids on April 26. We began the day with four sold-out opening sessions led by issue area experts focused on literacy, advocacy, and learning about who the children in our region are and what they need to succeed. We honored Dr. Phail Wynn, Jr. and Easter Maynard with two philanthropic awards, and presented Bridge Builders with the annual nonprofit Innovation Award at lunch. The event culminated with the keynote speech by Sonia Manzano, of Sesame Street fame, as she talked about her own struggles as a child, how poverty relates to literacy, and what she thinks we can do in our community to help jump this hurdle together.
What Matters 2016: A Region of Opportunity
Over 500 passionate leaders joined us at the sold out 2016 What Matters Community Luncheon: A Region of Opportunity on April 27 at the Raleigh Convention Center. The conversations on equity, diversity, structures, policy change, changing the narrative, widening gaps, healthy communities, and celebrating our differences left us so inspired! We feel confident that there will be many meaningful conversations to come, and that we can and will work together to build a thriving community for everyone.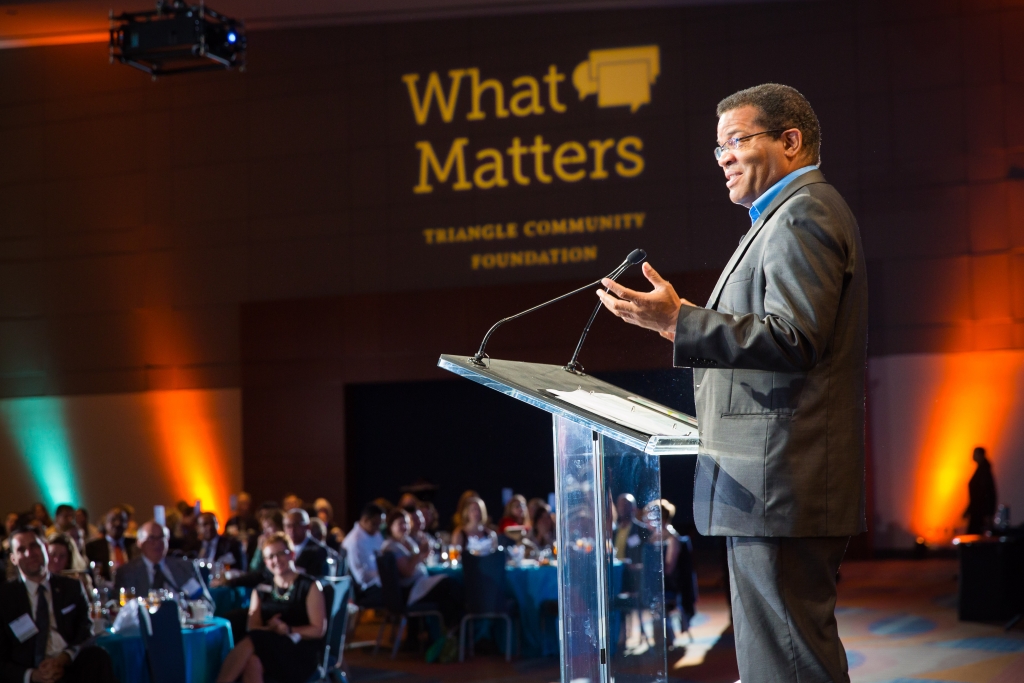 What Matters 2015: Adapting to Change
In 2015, the What Matters Community Luncheon focused on Adapting to Change, and heard from Dan Heath, author of NY Times Bestseller, Switch. We spent the day looking at the implications of growth and change in the Triangle region, and Dan talked with us about "how to change things when change is hard" and the importance of celebrating bright spots amidst complex social issues.
What Matters 2014: Community Innovation
In 2014, What Matters focused on how leaders can work across sectors innovatively to change their communities. We had an interactive discussion with Leslie Crutchfield of FSG Social Impact Advisors.
What Matters 2011: Bold Leadership
Community leaders gathered to hear from Larry Wheeler (formerly NCMA), Tom Ross (UNC System), and Mia Hamm (Celebrity and Local Philanthropist) around what it takes to be bold when making a difference.
What Matters 2010: A Diverse and Engaged Community
Cokie and Steve Roberts joined the Foundation for the very first What Matters event, sharing what they thought it took to have an engaged community that worked together to ensure everyone thrives.