A Vibrant Community For Everyone
Over $32 million in grantmaking to nonprofits last year alone
Learn about the Foundation
Triangle Community Foundation is building a stronger Triangle for all. By working with dedicated donors and strong nonprofits, we are able to guide gifts in a strategic way to fill in gaps, reduce inequities, and solve the region's most pressing challenges. We work tirelessly in the Triangle region of North Carolina to help build a more vibrant community for everyone. By taking a broad view, we are uniquely positioned to identify gaps, support the most important needs, and shape a brighter future for generations to come.
As we emerge and still feel the impact of the COVID-19 pandemic and racial injustice across our country, we need to help each other even more. We are committed to continued listening to the needs of our community, learning (and unlearning) with our donors and partners, and responding quickly to pressing needs as they arise. We hope you'll join us. 
CURRENT ARTIST IN RESIDENCE
Gallery Artist: Ji Ahn Kang
The Durham Art Guild and Triangle Community Foundation are thrilled to present work from Ji Ahn Kang in the Triangle Community Artists Gallery.
During this time, we encourage you to visit our virtual gallery where you can peruse a few pieces of the current exhibit at your leisure, and purchase art if you desire. Wish to view the exhibit in person? Contact Zach Ward, Scholarships and Program Officer, at zach@trianglecf.org. 
---
About Ji Ahn Kang:
Ji Ahn Kang is Korean, currently living and working in North Carolina. She moved to New York City in 2014 and worked as a jewelry designer for many years, and later on, she worked as a cake designer in Brooklyn. Her cakes were featured in Vogue and many publications. During her career, she was intimately working closely with colors and textures.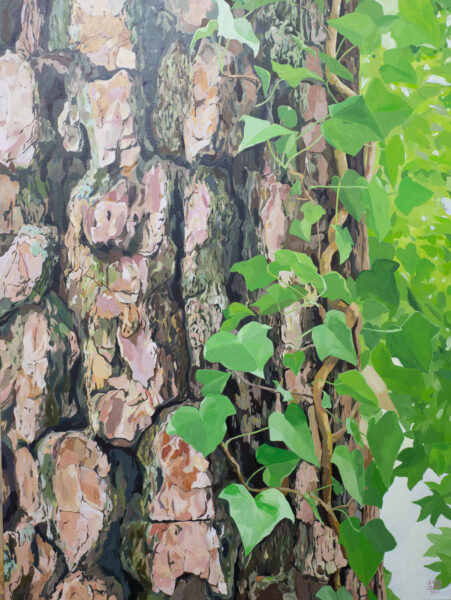 Orange County

148,696 people

Durham County

324,833 people

Wake County

1,129,410 people

Chatham County

76,285 people