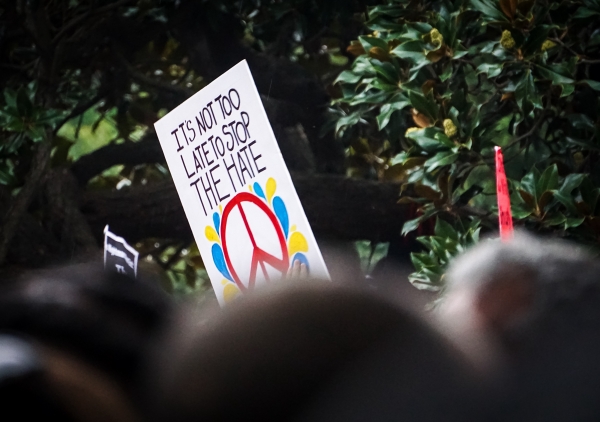 Our Triangle community is comprised of diverse people who, despite our variety of lived experiences, find commonality in calling this area home. As our region's community foundation, we are grateful to partner with nonprofits and community members to address the systemic inequities that keep some of our community from thriving — or from feeling a sense of belonging. Since becoming a resident of the Triangle two years ago, I have seen our community reckon with portions of its past — hatred, bigotry, and oppression that enshrined it and continues to affect our region today.
This week we watched as the Silent Sam monument at UNC was torn down by those protesting those pieces of the region's past. As mentioned by Chapel Hill Mayor, Pam Hemminger, the monument has been a continued source of tension for the UNC and Chapel Hill communities. The same sentiment has been extended to the monument torn down last year in Downtown Durham. Because we are of the community and for the community we serve, the Foundation is watching, listening, and engaging in conversations to push us forward.
As the Foundation embarks on living out our new strategic plan, we are exploring how it can elevate and support people and nonprofits that are breaking down structural barriers and bringing all people together. We are also thinking about ways in which the Foundation can be more equitable in our own practices to ensure we are not passive gatekeepers of inequity in our community. As a 'newbie' at the Foundation, I look forward to learning, working, and acting within our community to break down these barriers and elevate the vital nonprofit work that takes us a step closer to our vision — a community where everyone can thrive.
This post was written by Ebony West, Programs and Engagement Associate at Triangle Community Foundation