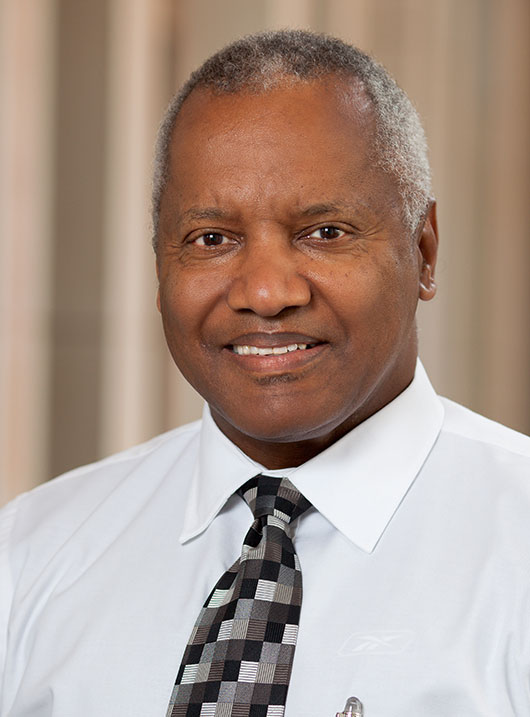 Dr. Phail Wynn, Jr., born in 1947, passed away unexpectedly in July of this year.
Phail was beloved by so many  in our community. As a father and husband, in his role as President of Durham Tech, and later as Vice President for Durham and Regional Affairs at Duke University, as board member and community volunteer for countless nonprofits in our region, and as a member of Triangle Community Foundation's Board, Leadership Council, and as Interim president on two occasions.
He worked tirelessly throughout his career to ensure that our region's nonprofits worked together to achieve successful outcomes for all residents, because that was what he wanted his legacy to be. He constantly emphasized that we look to the future, build bridges, and put aside differences to make this region a great place where everyone could succeed.
In an effort to honor Phail's lifelong commitment to the community and educational advancement, SunTrust has generously offered a $100,000 matching gift to the Phail Wynn SunTrust Foundation Memorial Scholarship at Durham Tech. If the community can raise the matching $100,000, the established scholarship endowment will be able to annually provide two or more graduates from Orange or Durham County public schools or Durham Tech's adult equivalency program (with a preference for minority male students, residents of public housing, and those with military experience) with six semesters of tuition, textbooks, and extracurricular support. Any funds raised above the matching goal will support additional scholarships and support for recipients.
Triangle Community Foundation has identified $10,000 in our discretionary dollars to support the scholarship.  If you are a fundholder and would like to recommend a grant from the fund you advise, you may do so via DonorCentral or by contacting Donor Services.  If you wish to donate directly to the scholarship, you may do so by visiting the Durham Tech Foundation website that has a link to the scholarship: www.durhamtech.edu/donate/phailwynn
We invite you to join us in honoring Phail's legacy by contributing to this scholarship. He left a huge mark on our culture and our hearts, and we will carry his work on into the future of our region.
On a Personal Note
So much has been said about the immense contributions Phail made to our Foundation and our community that I don't think I could add anything that hasn't already been said.  The hardest thing about articulating how much Phail meant to me is that he meant that much or more to so many.  He had a magical ability to connect on such a personal level, he almost immediately built trust, and I always felt his support –  and indeed, love –  for me.
As busy as he was, he never said no when I needed to run something by him (which was often!) or get his counsel.  And I believe that was probably the same for my colleagues.  I remember a particular conversation, when I was questioning my ability to make an important decision. He told me a story about a baby eagle, struggling to learn to fly while getting flapped on the head by his siblings.  He said, "You just need to keep flapping your wings and pretty soon you'll make it out of the nest!" I walked away thinking, "what in the world?"  But as I thought about it, I realized he was trying to tell me that I had what I needed to lead – I just had to keep doing it, even if it didn't feel comfortable yet.
I don't think a day has gone by since his passing that I've not thought, "I wonder what Phail would think about this."  I would like to think that wherever he is, he's whispering in my ear saying, "it's ok, you've got this; you've flown from the nest."  But I know I'm not alone in feeling that as much as we "got this," it's a shame that he can't be here to tell us in person.
– Lori O'Keefe, President & CEO