Imagine. You are five years old. You push open a heavy door and enter a brightly-colored room filled with letters, numbers, and loud kids laughing as they sling backpacks over small chairs that seem to fit everyone perfectly. You are excited. Your first day of school – ever. You find your name on a desk, and are overjoyed to see a book waiting for you. It is the first book you've ever held. You don't recognize the words on the cover, but you're so excited to have it that you don't care. Until you realize that the kids to either side of you, who don't look like you, can already read it. And you hear them talking about how they have one just like it at home. As your tummy starts to rumble, your kindergarten teacher begins to speak, and you are confused because she doesn't sound like your mom or grandma. So you tuck your hands into your lap and start to feel…alone.
The Triangle is home to almost 100,000 children under the age of eight.  Each one of them is born with the potential to succeed, but significant gaps in opportunity exist before they even set foot in the classroom.
These are our kids.  What happens if we don't do anything?
We invite you to join us and keynote speaker Sonia Manzano of Sesame Street fame on April 26, 2017 for What Matters: Our Kids at the Raleigh Convention Center, because it's time to dig deep and work together as donors, business leaders, funders, public officials, and nonprofits to figure out how we can use the tools we have to ensure that every child in our region, no matter their race or socio-economic status, has the opportunity to succeed that they deserve.
40% of our kids are struggling to succeed. They are behind their peers before they begin school on that very first day, and spend their academic lives scrambling to catch up. And we believe that together, we can change this.
About the Event
 Our Keynote Speaker: Sonia Manzano
Sonia is a first-generation American of Latino descent who has affected the lives of millions of parents and children since the early 1970s, when she was offered an opportunity to play "Maria" on Sesame Street.  A staunch advocate for education, Manzano shares her extraordinary talent to help children to succeed. A fearless trailblazer, Manzano opened the doors for Latinas on screen. Infusing humor and charm into her presentations, Manzano inspires audiences with her passion, strength and insight into success. Whether speaking out for literacy, diversity, equity, or addressing the issues children face in our media-saturated life, she is a familiar, engaging voice that brings new light to her roles and to our lives.
Optional Opening Sessions (9:30 – 11 am)
NC Communities Mobilizing for Literacy- Learn about the NC Campaign for Grade-Level Reading and how 13 communities across North Carolina are a part of a 300 community strong national mobilization working to ensure that more children from low-income families succeed in school and graduate prepared for college, a career and active citizenship. You'll hear from the state lead, the NC Early Childhood Foundation, communities who are succeeding and find out what's launching for reading proficiency across the Triangle. Speaker: Lisa Finaldi, NC Early Childhood Foundation.
Who are "our kids?" – Painting the picture of the region's youth. What challenges do families with young children face? What resources are available to support them?  Participants will learn about our region through a "data walk" and will be guided through a reflective activity.  Speaker:  Laila Bell, NC Child/KidsCount
A is for Advocacy – What issues concerning our kids inspire you to act? Parents, teachers, donors, nonprofits, and other community members can serve as advocates for effective local, state, and national educational policies and investments.  Here's a secret: you don't even have to be an expert.  Learn how to mobilize around common goals and policies in order to affect change.  Speakers:  Matt Gross and Adam Sotak, NC Child.
What contributes to early learning success? –What factors contribute to early learning success? What barriers prevent it? Why should all community members care?  Local experts from nationally recognized research institutes will present on strategies that encourage early learning and how it can have positive effects the entire community.
Our Awards
Innovation Award: At the event, the Foundation will present the $25,000 Innovation Award, sponsored by American Underground, to a nonprofit collaboration doing exciting and innovative work in our community. Five finalists have been chosen, we encourage you to read about their projects here. Pitch Day is open to the public, and held on March 30 at our office in the Frontier, RTP, and we hope you'll join us to shape the future of our innovative community.
Legacy and Catalyst Award: At the event we present two awards to honor philanthropic leaders in our community –  a Legacy Award for "lifetime achievement" and a Catalyst Award for visionary philanthropy.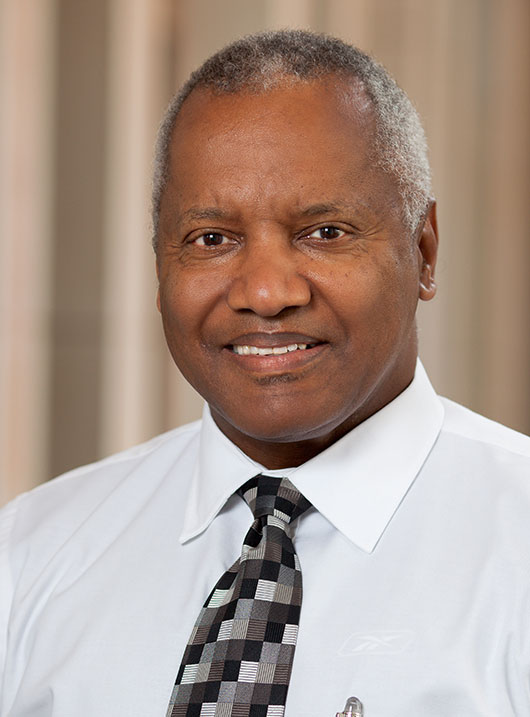 Legacy Award Winner Dr. Phail Wynn, Jr. is a regional historian and community collaborator. He is the vice president for Durham and Regional Affairs at Duke University and serves in a number of volunteer leadership roles throughout the Triangle. His leadership contributions to the Foundation have been far-reaching and formative, dating back to the first conversations with Dr. Hitchings about how to build community endowments to preserve charitable assets for our region. In addition to being an active fundholder with his wife, Peggy, Phail has served in many leadership roles at the Foundation, including Board Chair, Interim CEO, and currently, Chair of Foundation Leadership Council. He continues to serve as a mentor for staff and board.  Phail's contributions to our region extend far beyond the Foundation, as he has tirelessly worked to ensure that the Durham nonprofit community works together to achieve successful outcomes for all of its residents.
Catalyst Award Winner Easter Maynard is an avid philanthropist and advocate, especially when it comes to the well-being of children in our community. It takes a village to raise a child, and she dedicates endless energy and huge heart to mobilize "our Triangle village" of foundations, nonprofits, businesses, schools and families to help our most vulnerable kids.  In 2012 Easter served as chair of the Foundation's Community Programs Taskforce that brought 60+ community members together to help develop our Foundation's impact areas that include youth literacy and kids 0-8 years old. She is currently the Executive Director of the ChildTrust Foundation and the Director of Charitable Giving for IMC, parent company of Golden Corral, and also serves on numerous boards and commissions throughout our region and offers a strong civic-minded voice within the business community.  Easter's dedication to the future of our region, and the Foundation's impact on it, knows no bounds.
Our Presenting Sponsor
The Foundation is grateful for the continued support of Wells Fargo in our community, and of this event. Thanks also to our host committee*: Dianne and Bruce Birch | Anita Brown-Graham and Philip Graham | Perry Colwell | Frances Dyer and James Stewart | Debbie and Sheldon Fox| Annette and Rick Guirlinger | Fred Hutchison | Mark Kuhn | Easter Maynard | Prue and Peter Meehan | Pat Nathan and Mervyn Groves | Sydnor and Lacy Presnell | E. Jack Walker, Jr. | Dr. Phail Wynn, Jr.
*as of 3/7/17
To learn more about the purpose of the annual What Matters community luncheon, and our past themes & speakers, please click here.